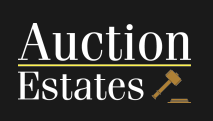 Auction Estates

Property Auctioneers
Archibald House, Cavendish Road, Nottingham, Nottinghamshire, England, NG4 3DZ
01157 844 600
info@auctionestates.co.uk
UK
Auction Estates
Next auction date: 14-12-2023
Auction Estates is a dedicated Property Auction House specialising in the sale of all types of residential housing, commercial property, land and specialist property investments.
Established in 2016, the team have sold over B#70m of property across the UK from shops & flats in small Scottish fishing villages, land & pubs in Wales, specialist telecom investments in the Midlands, apartments in central London & development land on the Isle of Wight (and lots of properties in between!).
IMPORTANT: Novagem Ltd the operators of propertyauctionaction.co.uk are not responsible for any external websites or content links on this page and inclusion in this property auctioneer directory does not mean or imply endorsement. Business descriptions are derived from individual business' marketing materials in the public domain, and should not be relied upon as fact.