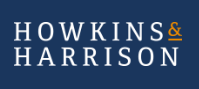 Howkins and Harrison

Property Auctioneers
7-11 Albert Street, Rugby, England, CV21 2RX
01788 564680
01788 540257
auctions@howkinsandharrison.co.uk
England Midlands
Howkins and Harrison
Next auction date: 29-11-2023
Howkins Harrison have been supporting homeowners, landowners, and landlords since 1888. They offer total property, land and estate services to residential, commercial and rural clients.
They say if you're looking to buy, sell, let, rent, auction, extend, finance or develop your home, land or rural business, their experienced team are here to help.
They have 7 high street offices covering the areas of; Rugby, Northampton, Lutterworth, Daventry, Atherstone, Ashby de la Zouch, and Towcester. They also state on their webiste that they also have an office in Henley In Arden and a London office, both allowing them to work closely with commuters and investors.
IMPORTANT: Novagem Ltd the operators of propertyauctionaction.co.uk are not responsible for any external websites or content links on this page and inclusion in this property auctioneer directory does not mean or imply endorsement. Business descriptions are derived from individual business' marketing materials in the public domain, and should not be relied upon as fact.