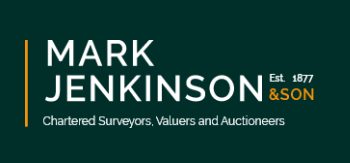 Mark Jenkinson and Son

Property Auctioneers
8 Norfolk Row, Sheffield, England, S1 2PA
0114 276 0151
adrian@markjenkinson.co.uk
England North
Mark Jenkinson and Son
Next auction date: 06-12-2023
We are the largest independent firm of Chartered Surveyors in Sheffield, and South Yorkshire. With a strong reputation for professional advice in the residential, and commercial property sectors, the city centre practice is nationally renowned for being the region's most successful firm of auctioneers, and one of the only ones in the North of England to be committed to nine sales each year.
The firm was established in 1877 - the same year that the very first test match took place between England and Australia, the first ever official tie in the boat race, and the year that very useful auctioneering device of the microphone was invented.
Our practice is experienced, and multi-disciplined, with chartered surveyors working from offices in Sheffield and Chesterfield, giving us detailing knowledge of the local market, and many property types, that are used in relation to sales, lettings, and acquisitions in addition to professional valuation work for private clients, trusts, leading b
IMPORTANT: Novagem Ltd the operators of propertyauctionaction.co.uk are not responsible for any external websites or content links on this page and inclusion in this property auctioneer directory does not mean or imply endorsement. Business descriptions are derived from individual business' marketing materials in the public domain, and should not be relied upon as fact.