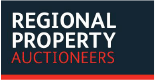 Regional Property Auctioneers

Property Auctioneers
4 Sidings Court,, Doncaster, DN4 5NU
0844 967 0604
info@regionalpropertyauctioneers.co.uk
England North
Regional Property Auctioneers
Next auction date: 14-12-2023
Regional Property Auctioneers specialise in sale of residential and commercial properties through in-person and online auctions.
Our online property auctions offer a fast, simple and secure way to buy and sell, combining the transparency and excitement of a traditional auction hall with the convenience of online retail.
Regional Property Auctioneers is part of the Barnsdales Group, a family-owned company which has supported property owners, buyers and sellers since 1905.
IMPORTANT: Novagem Ltd the operators of propertyauctionaction.co.uk are not responsible for any external websites or content links on this page and inclusion in this property auctioneer directory does not mean or imply endorsement. Business descriptions are derived from individual business' marketing materials in the public domain, and should not be relied upon as fact.