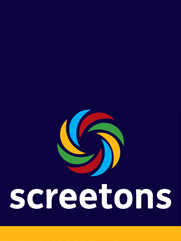 Screetons

Property Auctioneers
25 Bridgegate, Howden, England, DN14 7AA
01430 431201
howden@screetons.co.uk
England North
Screetons
Next auction date: 27-04-2023
Screetons have been selling, renting and buying homes for residents in Howden, Thorne, Goole, Snaith and the surrounding areas for over 50 years. In that time webve refined our approach in a way that works for our customers - clear packages, honest advice, consistent quality and a highly-skilled and friendly team who are there for you every step of the process.
We give you honest, transparent advice and a flexible package because we understand that every customer is unique.
IMPORTANT: Novagem Ltd the operators of propertyauctionaction.co.uk are not responsible for any external websites or content links on this page and inclusion in this property auctioneer directory does not mean or imply endorsement. Business descriptions are derived from individual business' marketing materials in the public domain, and should not be relied upon as fact.