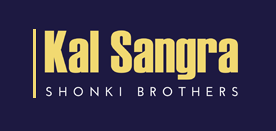 Shonki Brothers

Property Auctioneers
85 Granby Street, City Centre, Leicester, England, LE1 6FB
(0116) 254 3373
(0116) 285 4491
info@shonkibrothers.com
England Midlands
Shonki Brothers
Next auction date: 14-02-2024
Here at Kal Sangra - Shonki Brothers we provide an extensive range of estate agency and property services and our aim is to provide all your property needs under one roof.
Established in 1966, Shonki Brothers, were the first Asian Estate Agents in England. "Customer First" is and will always will be our ethos, with this in mind our service is delivered with a fresh and enthusiastic approach by an experienced and friendly team which is second to none.
Local knowledge and expertise mean you can be assured that you are receiving professional and well-informed advice and expert guidance derived from over 20 years of experience.
We are members of the Royal Institution of Chartered Surveyors (RICS) and National Association of Valuers and Auctioneers (NAVA) and are regulated by the Property Ombudsman therefore you can be guaranteed that our servicefully complies with the regulations outlined by these institutions.
The Kal Sangra - Shonki Brothers team have a commitment to providing you with:
A quality personal service with exceptional levels of advice and customer care.
Expert guidance, every step of the way.
A free, without obligation, valuation on your property.
IMPORTANT: Novagem Ltd the operators of propertyauctionaction.co.uk are not responsible for any external websites or content links on this page and inclusion in this property auctioneer directory does not mean or imply endorsement. Business descriptions are derived from individual business' marketing materials in the public domain, and should not be relied upon as fact.